Avon Campaign 18 Brochure Sale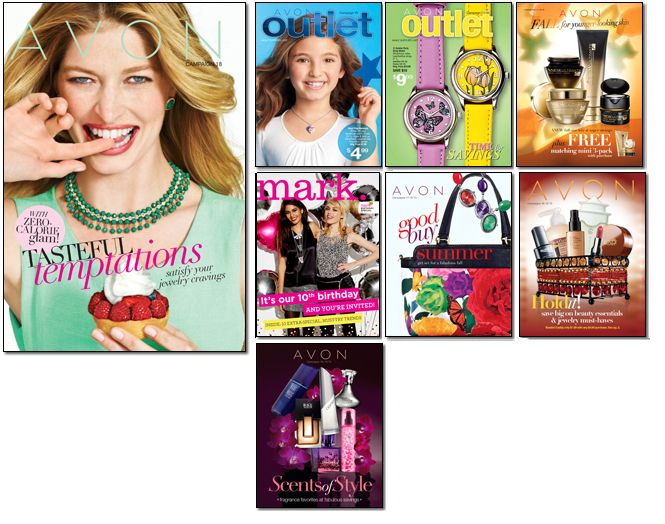 Entertain your guests in style. Can't get any cuter, can't get a better deal. Bring it home with these Avon deals at 40% off while supplies last.
This really is "it"! The perfect bag for Fall and is definitely the perfect price! FYI, it goes great with the
Cushion Walk Casual Chic Bootie
. This special price requires a brochure purchase of $10. Fill up you New Avon Bag with the the
Avon Flawless Foundations
,
Speed Dry Nail Enamel
and
Opal Opulence Topcoat
.
Start your makeup regimen with the perfect Foundation. Use the Avon Ideal Flawless BB Beauty Balm Cream for light coverage, Avon Ideal Flawless Matte Mousse Foundation for light to medium coverage, Avon Ideal Flawless Invisible Coverage Cream to Powder for medium to full coverage and Avon Ideal Flawless Liquid Foundation for Full Coverage. All foundations contain an SPF15 with the exception of the Matte Mousse.
Trend Alert! Opal Opulence from Avon is the newest Nail Trend. Apply over your favorite nail color or wear alone. Model is wearing
Avon Speed Dry
in "Twilight Blue". Application is super easy, just apply 2 coat of your favorite nail enamel, let dry and apply 2 coat of the Opal Opulence Topcoat.